08.11.2023
Meeting with the Ministry for Reintegration of the Temporary Occupied Territories of Ukraine
This week, our colleagues from the German Help office visited Kyiv – the Head of the Program Department Fabian Nolde, the Program Coordinator Ukraine & Moldova Katrin Trushevskyy and the Regional Representative for the CEE/Ukraine Julia Brückner.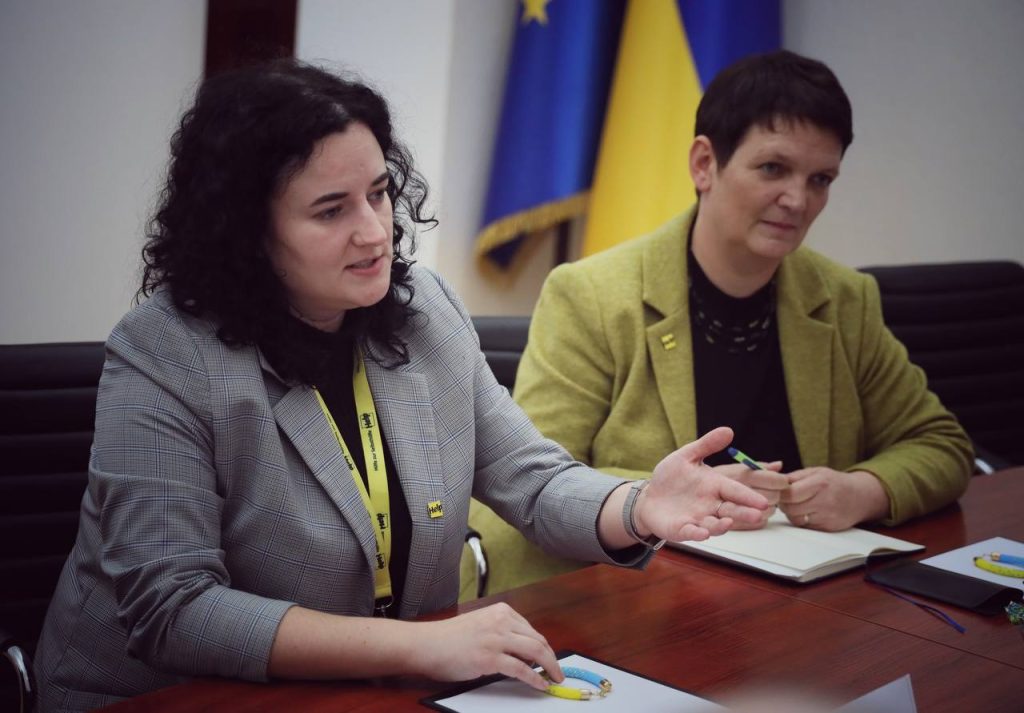 Together with colleagues, we visited the Ministry for Reintegration of the Temporary Occupied Territories of Ukraine on Tuesday and talked with Iryna Vereshchuk. As part of the discussion, important issues regarding the provision of humanitarian aid and reintegration of the de-occupied territories of Ukraine were raised, including activities related to the evacuation of people from dangerous territories, the role of state coordination of humanitarian activities, priorities for humanitarian response in 2024, and others.
We thank the representatives of the Ministry and our colleagues from Germany for a fruitful and useful meeting.