About us
History of the establishment
The Soviet intervention in Afghanistan in 1979 led to the fact that millions of local residents were forced to leave their homes and flee the country. It was the largest wave of refugees since World War II. Three million Afghans sought refuge in Pakistan and Iran, but they were forced to live in inhumane conditions in refugee camps.
In response to this humanitarian crisis, on July 15, 1981, members of all parties represented in the German parliament united with prominent scientists of the time and created the humanitarian organization Help – Hilfe zur Selbsthilfe.
The purpose of creating this organization was to provide assistance to those people who need it, victims of natural and man-made disasters, armed conflicts. At the same time, help was to be provided to everyone, regardless of ethnic origin, beliefs or ideology.
Help – Hilfe zur Selbsthilfe has developed many projects in other countries while continuing to help people from Afghanistan to this day. Among them are assistance with work for people with disabilities in Romania, restoration of schools in Tibet, creation of wells and warehouses for agricultural products in Zimbabwe, assistance to victims of wars in Bosnia and Rwanda, fight against HIV-AIDS in Uganda.
During the 41 years of its existence, it was implemented
83 projects in 25 countries around the world.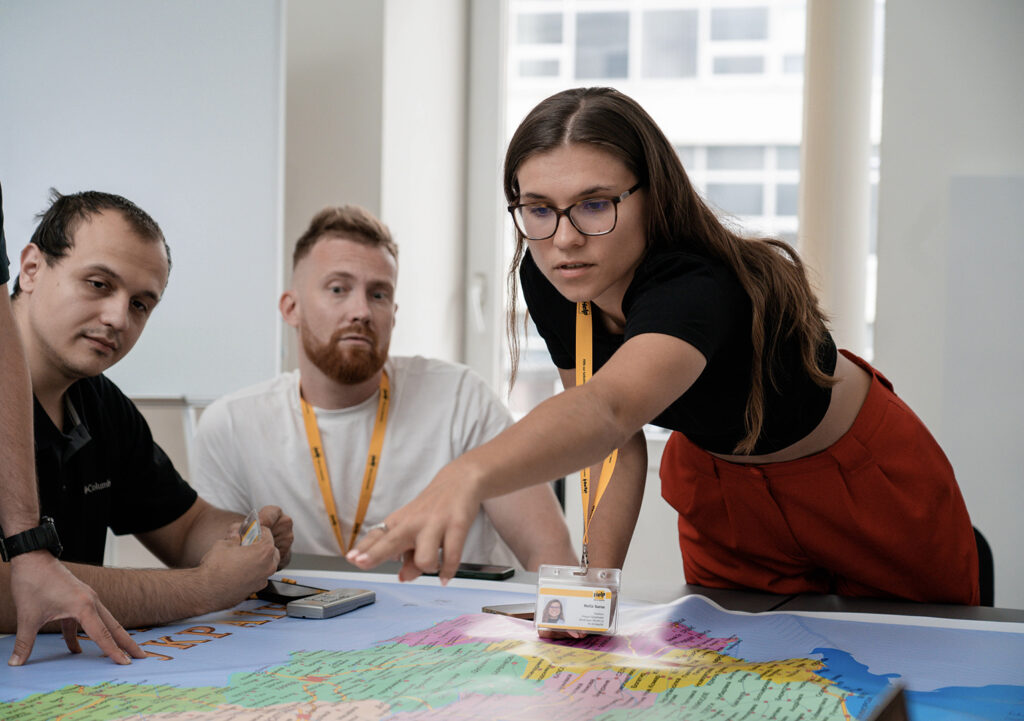 Help in Ukraine
In Ukraine, the organization decided to open an office at the end of 2021 for the development of small and medium-sized businesses in the Donetsk and Luhansk regions. But everything changed on February 24, 2022, when the Russian Federation launched a full-scale invasion of the territory of Ukraine. The team was able to quickly transform from economic development projects to emergency assistance to the war-affected population throughout Ukraine. From March to November, Help – Hilfe zur Selbsthilfe provided the following assistance to victims:
More than 7,000 displaced families received food and hygiene kits;
6,180 displaced people received hot meals;
Provision of psychological assistance was organized in Uman, Zaporizhzhia, Uzhgorod, as well as online;
Medical preparations were provided for the city hospital in Zaporizhzhia to help the victims;
A hotline was created, where operators provided the necessary information for displaced people (where to get humanitarian aid, which hospital to contact, where to seek shelter, etc.);
350 displaced persons in the Cherkasy and Zaporizhzhia regions received targeted financial assistance for renting housing and paying for communal services;
200 victims received multi-purpose cash assistance.
Gradually, the organization began to implement projects aimed at economic development and overcoming the consequences of the war. For example, livestock farms were provided with fodder and veterinary drugs. Also, a grant for obtaining nettles by farmers in the Lubensk community has begun.
122,019 liters of diesel fuel have been provided to agricultural farmers to enable them to harvest this year. In the fall, projects are planned to prepare municipal facilities for winter (in the event of a lack of gas supply in the country)."

Head of the German Central Institute for Social Affairs (DZI).
Help – Hilfe zur Selbsthilfe works closely with local communities and stakeholders and participates in clusters that develop coordinated relief solutions, such as FSLC (Food Security and Livelihoods Cluster), Logistics Cluster, WASH Cluster (Water , sanitation, hygiene), working group on monetary assistance, housing and non-food goods cluster (NPT).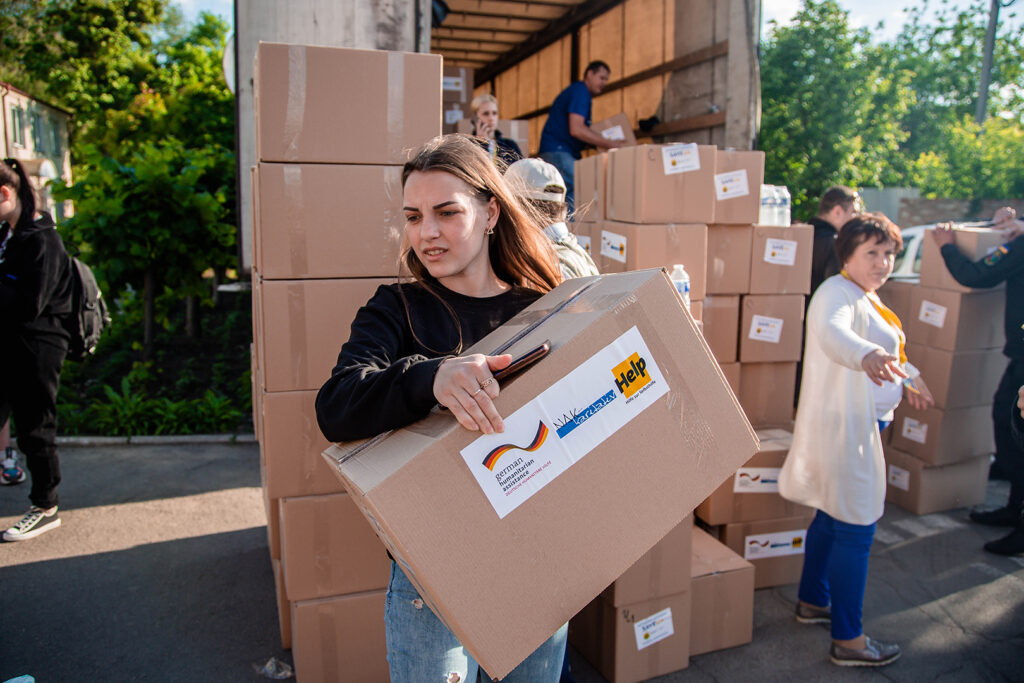 Mission and vision
The main motto is "Helping people help themselves".
The work of Help – Hilfe zur Selbsthilfe aims at a long-term perspective. That is, an important component of the organization's work is not only providing emergency aid in a crisis situation, but also helping people adapt to new circumstances and maintaining decent living conditions.
Responsibility not only to the people to whom aid is provided, but also to the donors
The projects are financed by both state and private German funds, that is, they are funds from taxes and donations. Help – Hilfe zur Selbsthilfe is proud to receive the seal of approval from the German Central Institute for Social Affairs (DZI) every year. This indicates:
True and clear advertising;
Cost-effective and verifiable use of funds;
Clear reporting;
Verification of annual reports and their submission to DZI;
Internal control of management committees by an independent supervisor.
92% of Help – Hilfe zur Selbsthilfe donations go exclusively to the implementation of projects. This indicates the lowest costs for administrative resources and PR.
The organization tries to choose local partners who also meet these standards.
More about Standards of Transparency and Integrity:
DZI provides donors with information about the authority and seriousness of hundreds of non-profit organizations, develops recommendations for philanthropy in various individual areas, and also monitors non-profit organizations for compliance with the Standards of Transparency & Integrity and awards the best of them with a special mark ― SpendenSiegel as an indicator of reliability in the non-profit sector.