14.07.2023
Emergency response to floodings in Southern Ukraine caused by Nova Kakhovka dam incident
Project aim focuses on emergency assistance to the Nova Kakhovka dam incident victims.
Period:

08.06.2023 - 9.09.2023

Donor:

Aktion Deutschland Hilft, Help — Hilfe zur Selbsthilfe

Budget:

500,000.00 €

Region:

Southern Ukraine

Target group:

Flood-affected people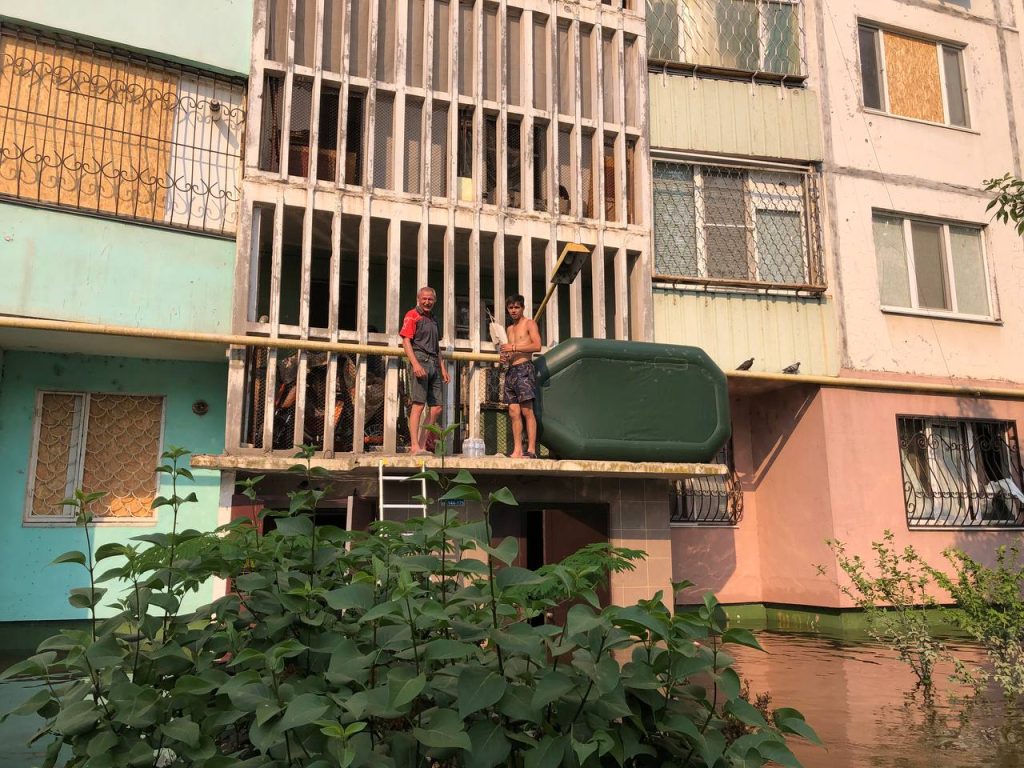 Due to the dam failure, many settlements in Kherson Oblast were submerged, and parts of the Dnipro, Kherson, and Zaporizhzhia regions were left without a centralized water supply. Such situations require a rapid response, as it is necessary to quickly provide the affected population with everything they need to overcome the consequences.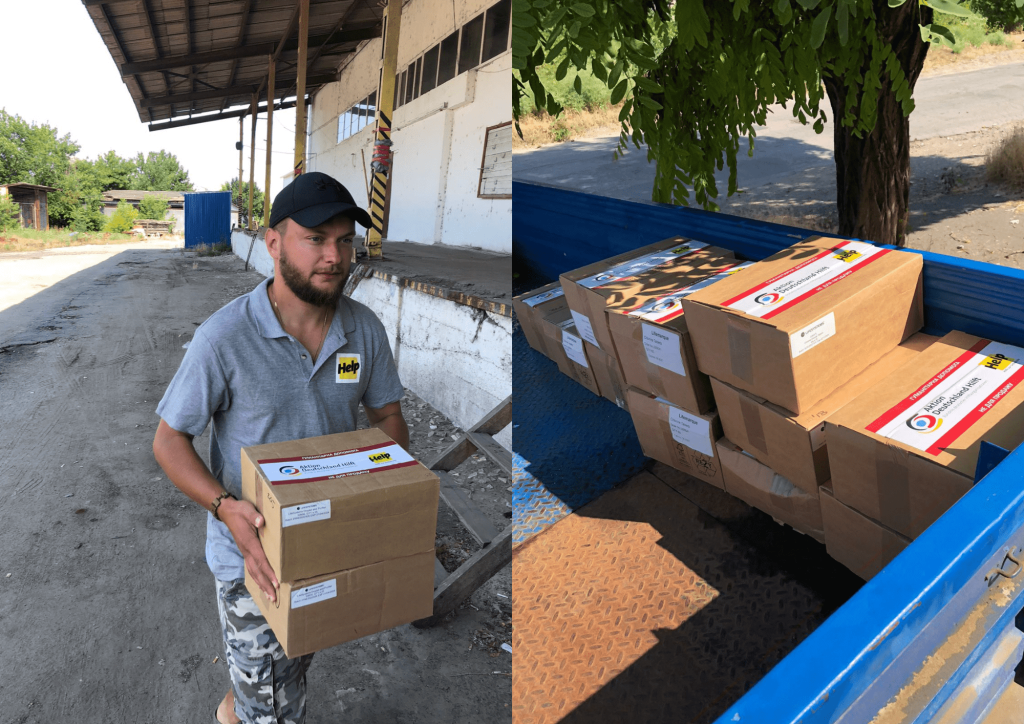 During the project, it was implemented:
As a part of the rapid response, 715 beneficiaries from the Kherson region received multipurpose cash assistance. 30 payments are underway.
Monitoring visits were made to communities in the Dinpro region to assess the impact of the floods.
24 pumps, necessary for drainage and pumping of sewage from flooded streets and homes of about 13 thousand residents, were handed over to Dar'ivka, Chornobaiivka, and Tiahynka territorial communities.
3712 water purification tablets we have delivered to the Bilozerska, Dar'ivka, Kalynivka, Nova Kakhovka, Tiahynka, Kherson, and Chornobaivka territorial communities.
6600 bottles of drinking water were provided to 3 communities in Kherson region.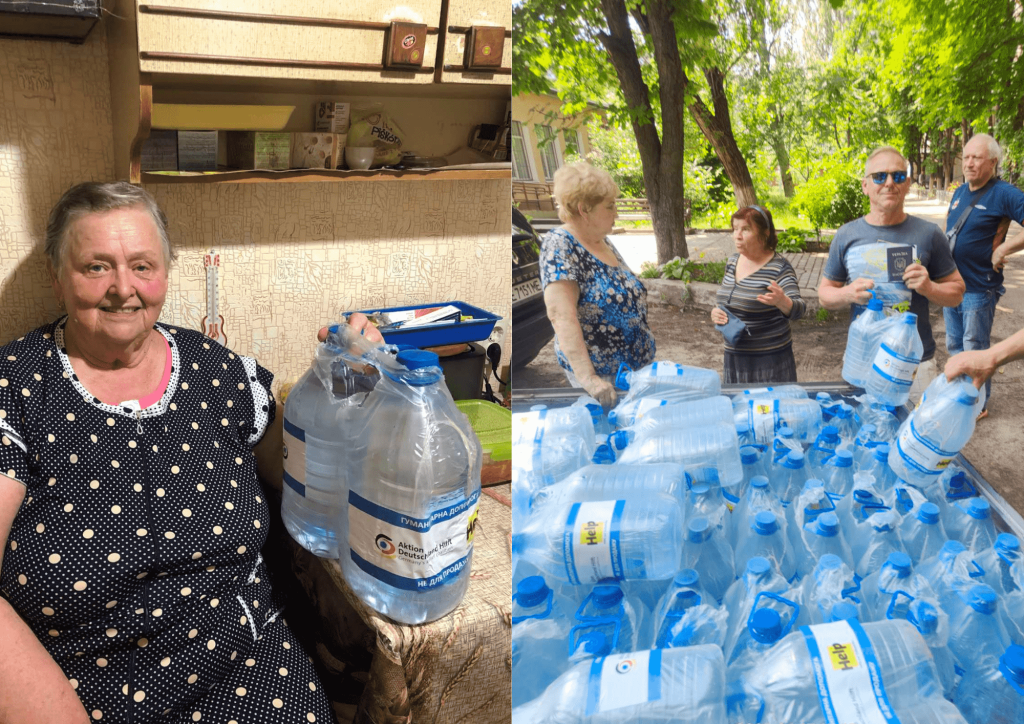 The project is implemented with the financial support of Aktion Deutschland Hilft and Help — Hilfe zur Selbsthilfe.